What are the topics of the 3D House?
When deciding whether to take a classic, centralized or a modern, decentralized hot water supply, there are many aspects to consider. With our interactive 3D house, we would like to help you answer the most important questions.

> What are the differences between centralized and decentralized hot water supply systems?
> Which concept offers the greater comfort and with what do you save more water and energy?
> Why do centralized hot water systems require longer pipe runs?
> Is a combined hot water/heating system still up to date?
> How quickly is the heated water made available at the tap, i.e. are there waiting times?
> With which heating systems can instantaneous water heaters be combined?
> Why are decentralized hot water concepts efficient and future-oriented?

Discover the future of hot water supply! Find out more in the digital 3D "House of CLAGE".
Separate heating and hot water.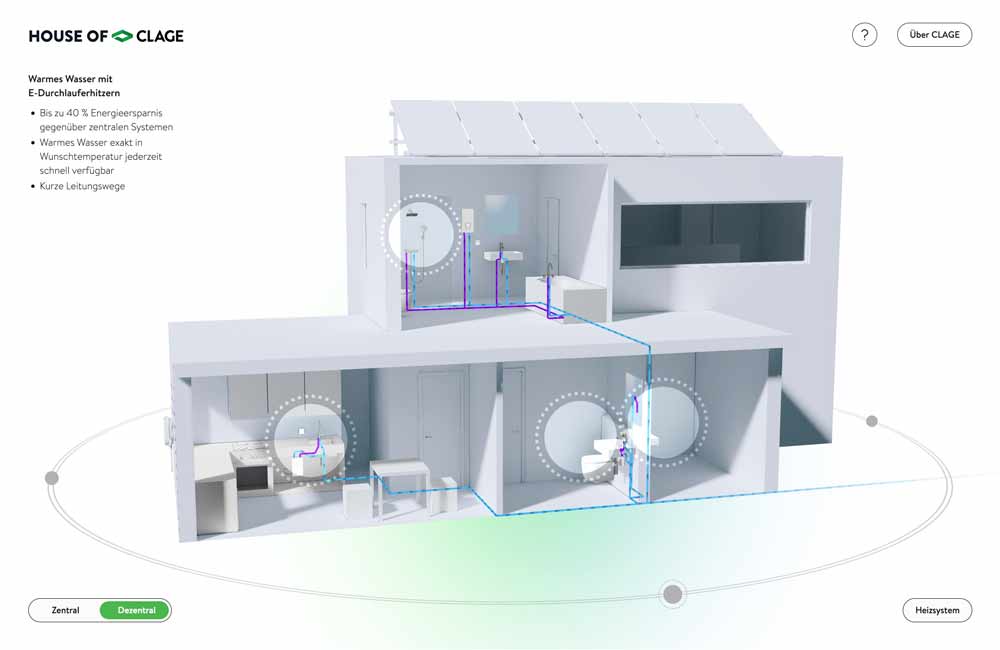 Decentralized hot water
In decentralized hot water supply with instantaneous water heaters, the devices are installed directly at the tapping points. This means short pipe lines, less energy loss and unlimited hot water at the right temperature.

The interactive comparison in the 3D House shows the many advantages of instantaneous water heaters over centralized systems.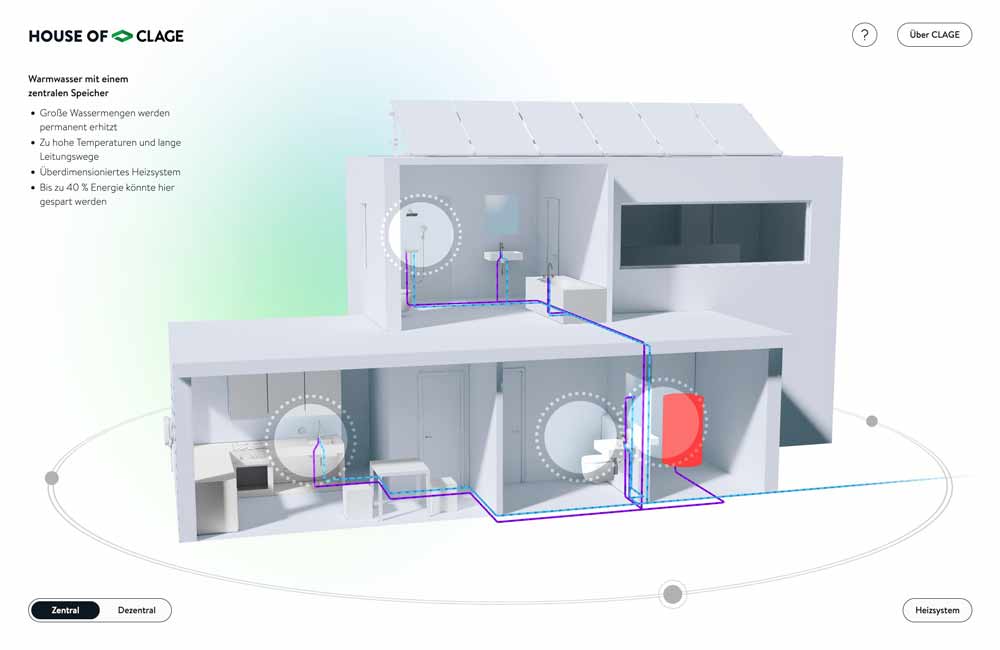 Central hot water
High installation costs, higher investments, waiting times and energy losses: The central hot water supply has many disadvantages due to the system.

The comparison of the two systems shows in the 3D house in a clear way, which fundamental advantages decentralized hot water systems with instantaneous water heater have.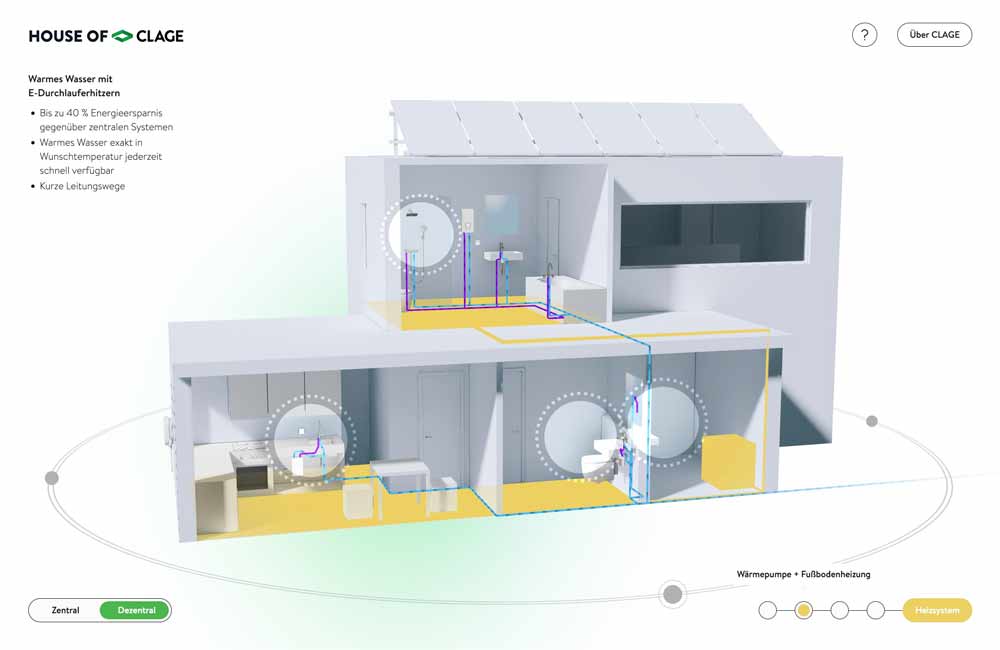 Combinations with heating
When the hot water supply is separated from the room heating, new possibilities arise. Decentralized instantaneous water heaters can be combined with modern heating systems, e.g. with heat pumps or innovative infrared panel heating systems on walls, ceilings or floors. Of course, standard solutions are also possible, including classic gas condensing boilers and low-temperature floor heating systems.

View some heating concepts in the 3D house!