E-compact instant water heaters
C-series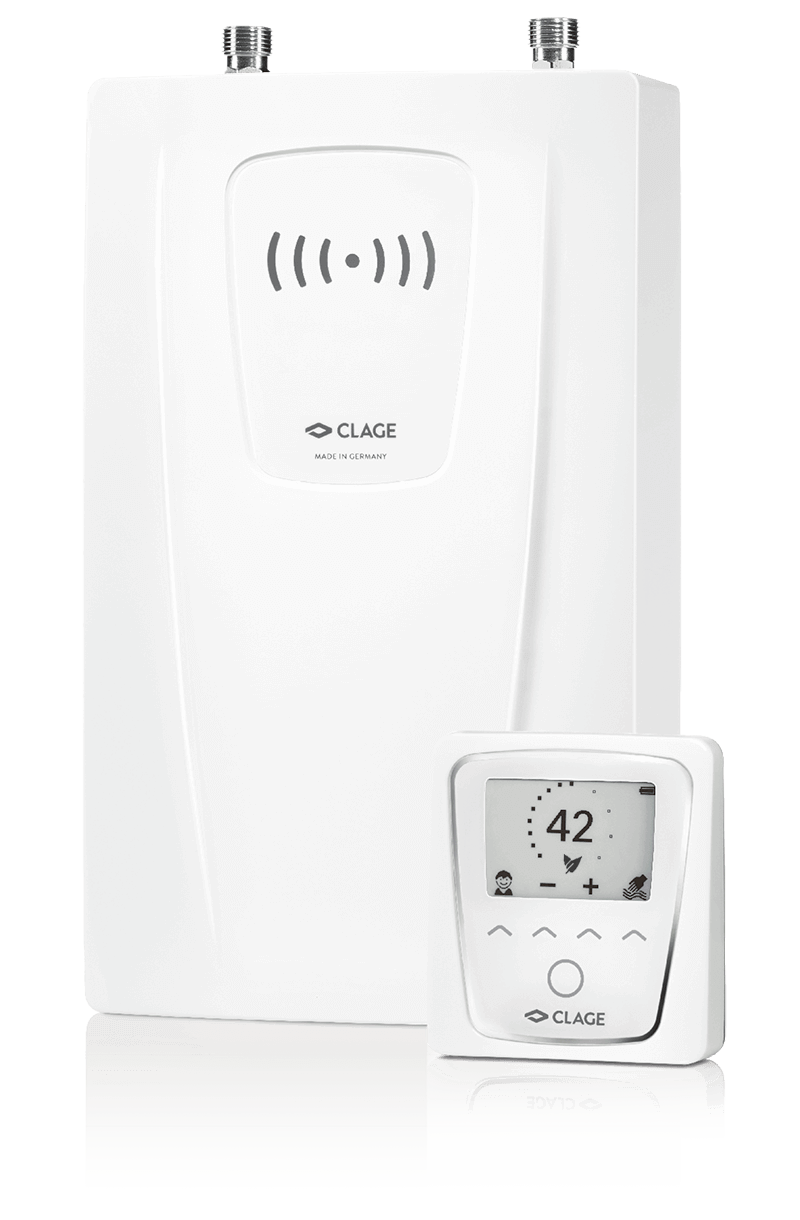 Energy efficiency class A
(Scale: A+ to F)
If you want to install an instantaneous water heater in the kitchen, the compact instantaneous water heaters from CLAGE are a clever solution. The modern devices of the C series convince by their compact design and efficient performance. They can be installed space-saving under or above the kitchen sink and deliver hot water in seconds.
Hot water demand:

Your advantages at a glance:
Lowers operating costs

Energy savings

Saves space

29 × 18 × 11 cm

Instantly at the right temperature

On demand and without waiting

Adjustable ideal temperature

No addition of cold water

More hygiene

due to short water lines

Environmentally friendly

Less water + energy
All products at a glance:
C-series compact instant water heaters: what can they do?
Depending on the choice of appliances, the compact dimensions and flat design of the C-series models make them easy to install under the kitchen sink. Whether folding door or drawer: you will find enough space almost everywhere for a CLAGE instantaneous water heater for the kitchen.

If you do not want to regulate the temperature by mixing in cold water and therefore want a particularly efficient hot water supply, choose a compact instantaneous water heater with a convenient radio remote control, such as the CLAGE CFX-U. Optionally, this device can even be controlled via our "Smart Control" app with a smartphone or tablet.

If you can easily reach your instantaneous water heater in the kitchen, the CLAGE CEX-U is the right choice. This offers a modern keypad with LED display with two individual pre-set ­temperatures. You can conveniently select your desired temperature between 20 °C and 60 °C via the display.
The CLAGE CDX-U is the right appliance for you if you do not need a temperature in the kitchen that is accurate to the degree. It has no controls but still provides reliable service by automatically adjusting performance to flow rate and inlet temperature. In concrete terms, this means that the warmer the inlet temperature, for example, the less power the instantaneous water heater has to use for the kitchen in order to achieve the corresponding outlet temperature. No unnecessary energy is wasted and the device works efficiently.

The advantages of the C-Series at a glance:
> Savings in operating costs
> Space-saving
> Instant hot water
> Desired temperature down to the degree
> Hygienic
Compact water heaters from CLAGE: convenient and efficient.
Especially in the kitchen, instantaneous water heaters must meet special requirements. For example, they should be space-saving to install and the temperature control should also be easy to operate.

Kitchen instantaneous water heaters also need to be powerful enough to supply enough hot water to rinse pots and pans – in most cases a small instantaneous water heater with less power is no longer sufficient. CLAGE instantaneous water heaters for the kitchen meet all these requirements.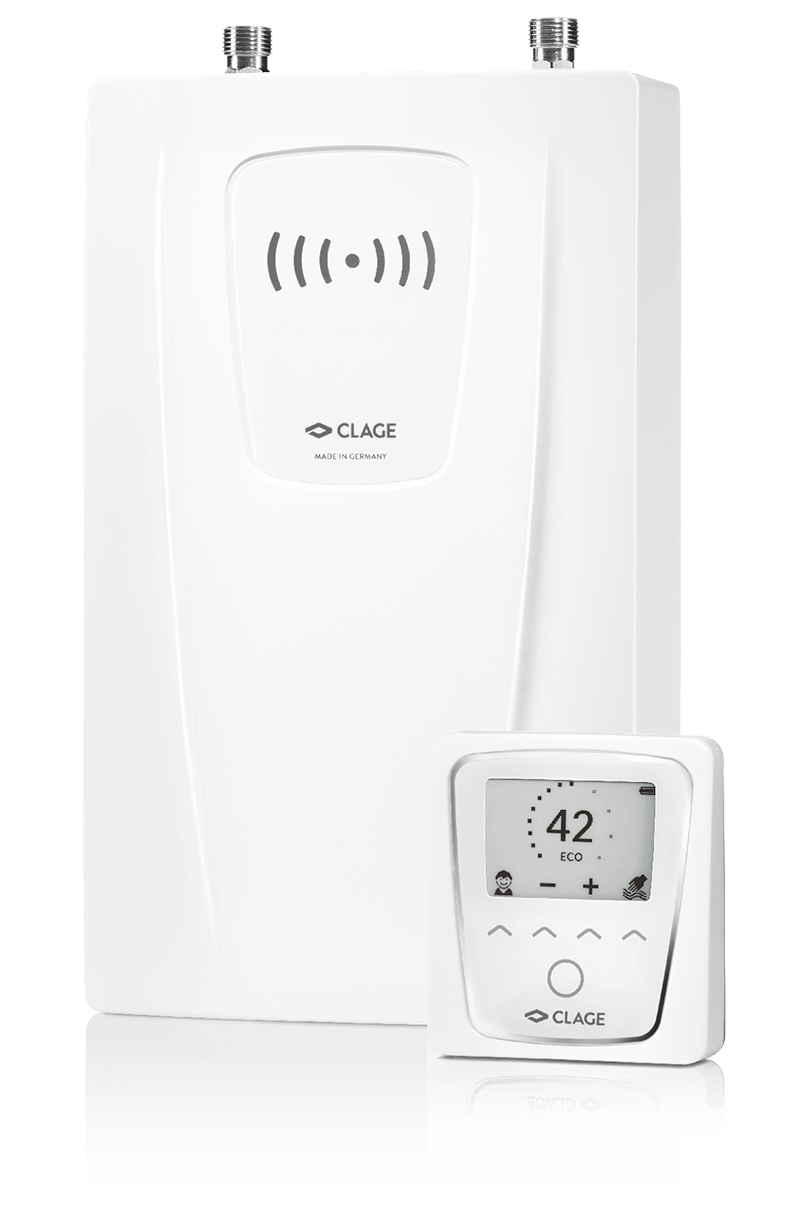 What to look out for when buying an instant water heater for kitchens:
With a kitchen instantaneous water heater from CLAGE you get quality "Made in Germany". You equip your modern kitchen with a device that combines design and comfort with efficiency and functionality.

Questions before buying a kitchen instantaneous water heater:
> Where exactly in the kitchen the unit is to be installed?
> What dimensions may the instantaneous water heater have?
> What connection options are available?
> Do you need a load shedding box?
> Do you want a keypad or remote control?
Important information, such as technical data and dimensions, can be obtained conveniently online via our product information sheets. In our Media Centre and on the individual product pages, we have compiled all the information about CLAGE products for you.

If you have further questions, you can use our Online Product Advice. Here we guide you step by step to the right instantaneous water heater for your application.

Our employees are also available to you by telephone or e-mail. Together we will find the right instantaneous water heater for your kitchen!