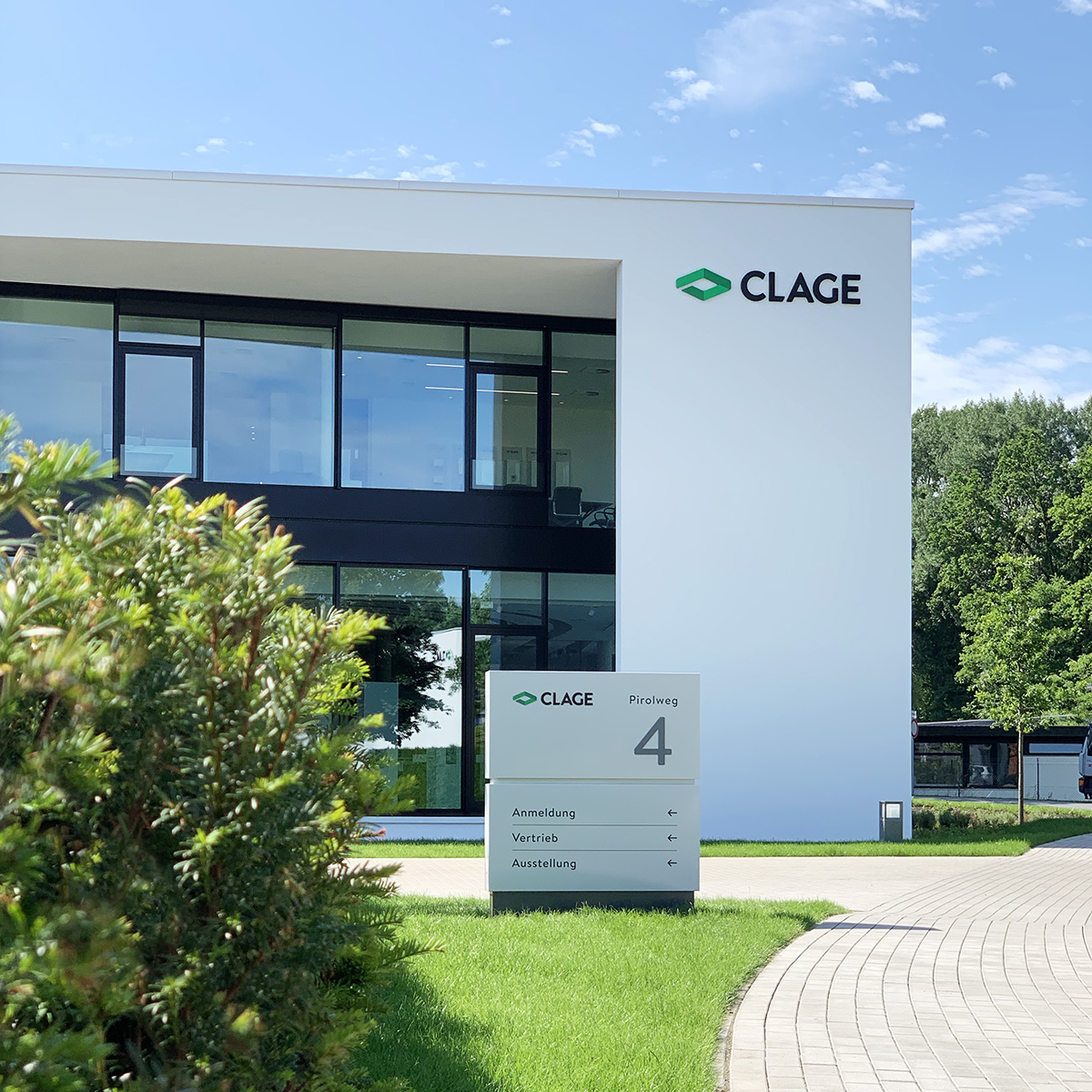 CLAGE expands its headquarters
15. Juli 2021
Our new distribution centre is ready! The spacious offices meet the highest standards of environmentally conscious work and offer short communication channels. All rooms are designed for the latest digital work processes. The sales, export and advertising departments have already moved in and are happy about the beautiful light-flooded workplaces. The new seminar rooms are also already being used diligently. External visitors particularly like the hot water world on the ground floor. There, CLAGE units are shown in various real installation situations. Monitors show consumption graphs and illustrate the savings potential. The Clageteria on the ground floor is also a special highlight. Here, our catering team spoils all employees and guests with freshly cooked food every day. Due to the move, our telephone numbers and official company address have also changed. The new address is: CLAGE GmbH, Pirolweg 4, 21337 Lüneburg, Germany, phone: +49 4131 8901-888.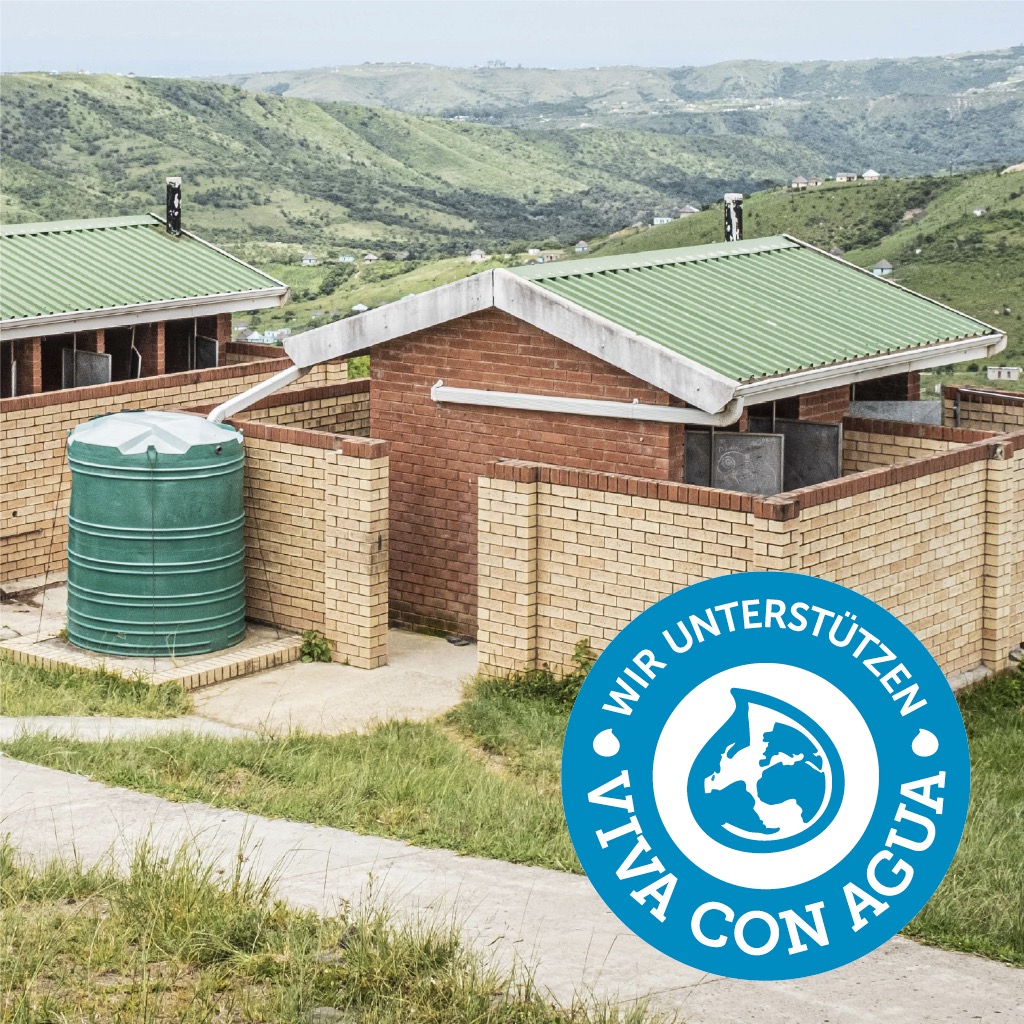 Donations instead of gifts
01. Dezember 2020
In this Corona Year, everyone has probably realised how important hygiene is - not only here in Germany, but all over the world. But in some regions there is a lack of what is needed for this. That is why we have decided this year, instead of the usual customer/ Christmas gift campaign, to help where it is urgently needed. Through our donation to the association "Viva con Agua", we will provide a school in the Eastern Cape province of South Africa with access to clean water, colourfully designed toilets and creative hygiene workshops. In a second project, we are having a CloudFisher (fog net) built, which will guarantee permanent access to clean water for a school in Tanzania (32% of the Tanzanian population has no access to clean water). We are happy that with our donation we can positively change the living conditions of the children in both regions in the long term.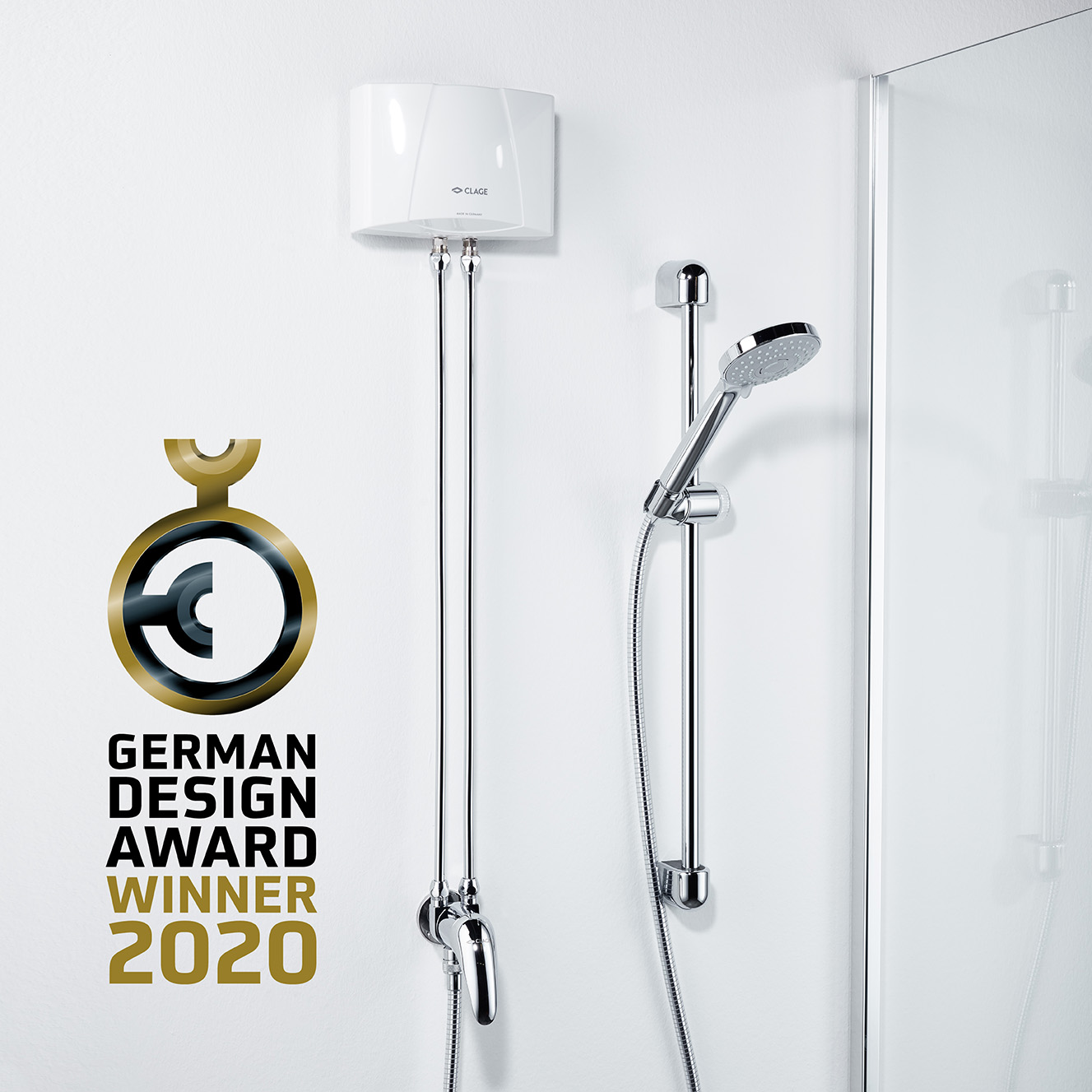 "German Design Award" for MBX Shower
09. Januar 2020
The small shower system "MBX Shower" by CLAGE received the German Design Award in the category »Bath and Wellness«. The German Design Award is one of the most important design awards and honours innovative products and projects, their manufacturers and designers, who are pioneers in the German and international design landscape. This is guaranteed by the top-class international jury. The "MBX Shower" set consists of a modern electronically controlled instant water heater, a shower set, a wall rail and a modern single-lever wall mixer. It is well suited for a quick shower at the pool or as an additional shower in the basement. The integrated electronics regulate the heating output automatically. Thanks to the efficient flow technology, the system delivers an optimal water jet, which can be adjusted in 3 modes. The small shower system "MBX Shower" saves energy and water and is therefore fully in line with the trend of using resources economically.